A Guide to Sizing your Child's Feet
How to size your child's feet?
We realize that not many household's have a Brannock device (most recognized tool to measure feet) lying around so we hope you find this reference guide useful in describing how to accurately measure your child's feet.
Before you start:
It is recommended to measure your child's feet at the end of the day as this is when a foot is most distended.
We also recommend that you measure both feet as they are not symmetrical and there could be a difference in size.
Tools you will require:

Paper
Pencil
Ruler with centimeters
Step 1:
Have your child barefoot or with a regular pair of socks on stand on the piece of paper
Have them stand as they would normally do and place both feet shoulder width and paralleled to each other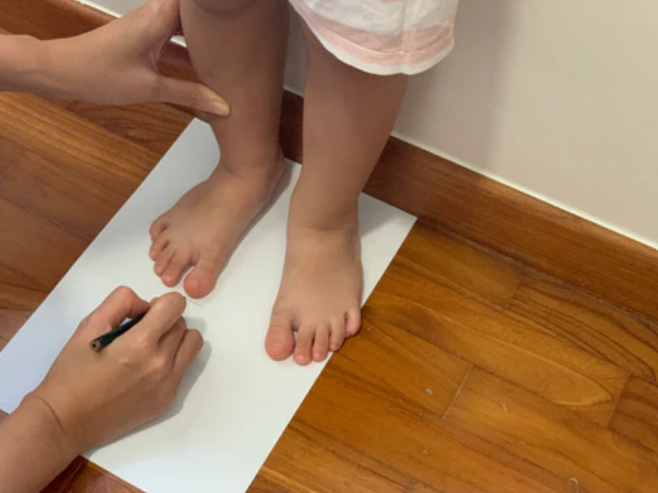 Step 2:
Using the pencil trace the outline of the foot on the paper
Don't worry about being too close or too far from the edge of the foot as we are often too critical of ourselves during this step.  Pro tip: Take a natural silhouette.
Step 3:
Repeat with the other foot
Step 4:
Using the ruler, measure the drawing of each foot from the heel to the longest toe (do this for both feet)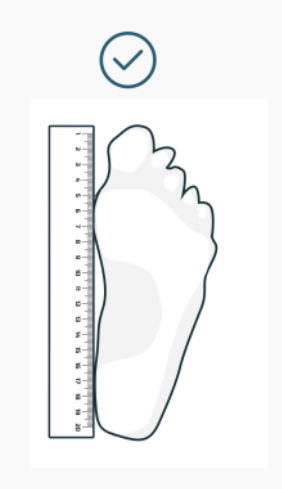 Step 5:
Take the largest foot measurement and compare it to the size chart